February 19, 2004
Our Railway companies are so on the ball
On the door of a waiting room at East Croydon station this afternoon, I saw the following sign.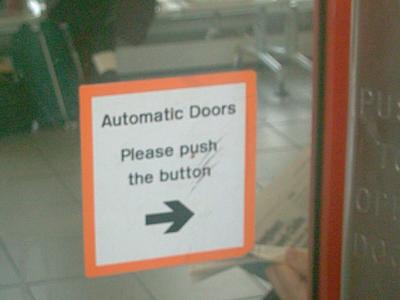 To slightly misquote the late Douglas Adams, this is clearly some new definition of the word "automatic" with which I was not previously familiar.

Trackbacks
Automatic for the People
Michael Jennings has uncovered a bit of a visual oxymoron over at TransportBlog.
Signifying Nothing
on February 19, 2004
Comments
Permalink